Save more on travel with these discount cards
Dublin Express is now accepting the Young Adult Card (YAC) on our Dublin Airport to Dublin City Centre routes.
What is the TFI Student Leap Card?
From September 2022 the TFI Student Leap Card has been extended to commercial bus operators meaning you can save 50% compared to adult fares with these cards.
The Young Adult (19-23) Leap Card is available to all 19 to 23 year olds right up to their 24th birthday.
The Student Leap Card remains available to students in full-time education who are either 16-18 or 24 years old and above. If you already have a Student Leap Card you'll get the 50% reduction straight away without having to apply for a new Young Adult Leap Card (19-23). Just use your Student Leap Card as normal.
Please remember you need to have a Young Adult (19-23) or Student Leap Card to prove to the driver that you are eligible.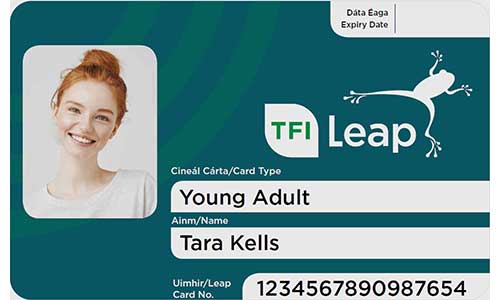 You can purchase your discounted ticket on the TFI Go app. The app allows you to purchase tickets directly from your phone. Your ticket is downloaded to the app and can be used to travel straight away. No need for printing, just activate before each journey and show your driver while boarding.